05-01-2020, 08:57 PM
Agma.io Update May 2020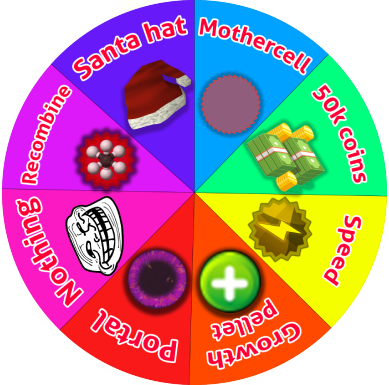 ---
Welcome to the summary of today's agma.io update!
What'
s new?
You can now spectate a specific player by clicking on that player with your mouse, in spectate mode.

Alternatively you can right click the player and select "Spectate player"

Spectating in "free-roam" mode (press Q while in spectate mode) moves faster and smoother than before

Less lag when spectating



Animated skins are now ready to be used in agma, but no skins have officially been released for use yet. The shiruken skin is visible in the agma shop, but only a number of users have been granted access to it for testing purposes. The skin will likely be released as a premium skin sometime soon. Animated skins will be rare, as we don't want many users to have them in game. It may annoy some users, and cause lag if too many people use them - that's why we also added the new optional setting to turn off skin animations.




New Settings
2 new settings to show/hide cell animations (like /spin/shake/wacky/flip and skin animations, the display of animated skins



Improved connection to gameservers
There should now be an improved connection to gameservers for most users, this means more stable gameplay with less disconnects or other sudden unwanted events. Please notify if any issues occur.



Battle Royale 2x coin rewards!
Double coin rewards on all battle royale servers!

2nd reward as of 10 players (instead of 20) and 3rd reward  as of 20 players (instead of 30)



Respawning not possible after 30 seconds
After users complained about players respawning and "deleting" mass being annoying, the respawn after 30 seconds was disabled.



New spinning wheel image
New spin wheel image submitted by HutDude!



Other fixes
Multiple other adjustments and minor fixes