---
RE: Battle of the sexes game - Supergirl - 04-03-2020

I see .. the boys gave up 
---
RE: Battle of the sexes game - Squirrel - 04-03-2020


(04-03-2020, 11:29 PM)

Supergirl Wrote: I see .. the boys gave up 





Not just the boys.... The score is still zero!

I think we have to think about this more.

Maybe there is a way to revive it.

I remember the days I played on the gals side, and the talks I had with a few of them, how this simple game gave them the courage to post, and to start getting them more involved in the community as a result! It wasn't just

one

or

two

of them either, more like

five

or

six!!



There is a problem on both sides, which is exactly why, when the game started, we had the opposite problem... the boys would win, because the girls didn't have enough players.

Before people play a game, they like the outcome to be unknown. If both sides already know which side wins, then this is what happens -- no-one feels any incentive to play!


---
RE: Battle of the sexes game - Mikasa - 04-04-2020

That's unfortunately the truth...

Anyways, ONE.


---
RE: Battle of the sexes game - FilipCro125 - 04-04-2020

Two
(

Please correct the following errors before continuing:
The message is too short. Please enter a message longer than 9 characters.) 

---
RE: Battle of the sexes game - Supergirl - 04-04-2020



1




---



red

 = fast mode



pink

 = defense mode



green

 = relaxed mode


---

"Only" 

2674

 posts to go for the boys  
---
RE: Battle of the sexes game - xRENDEx - 04-04-2020

2
I forgot about this thread


---
RE: Battle of the sexes game - Supergirl - 04-04-2020



1




---



red

 = fast mode



pink

 = defense mode



green

 = relaxed mode


---

"Only" 

2674

 posts to go for the boys  
---
RE: Battle of the sexes game - FilipCro125 - 04-05-2020

idk what happened here but


I THINK ITS

2




---
RE: Battle of the sexes game - Supergirl - 04-05-2020



1




---



red

 = fast mode



pink

 = defense mode



green

 = relaxed mode


---

"Only" 

2674

 posts to go for the boys  
---
RE: Battle of the sexes game - FilipCro125 - 04-05-2020



2

IS MUCH MUCH MUCH MUCH MUCH BETTER


---
RE: Battle of the sexes game - Supergirl - 04-05-2020



1




---



red

 = fast mode



pink

 = defense mode



green

 = relaxed mode


---

"Only" 

2674

 posts to go for the boys  
---
RE: Battle of the sexes game - FilipCro125 - 04-05-2020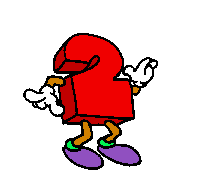 ---
RE: Battle of the sexes game - Supergirl - 04-05-2020



1




---



red

 = fast mode



pink

 = defense mode



green

 = relaxed mode


---

"Only" 

2674

 posts to go for the boys  
---
RE: Battle of the sexes game - Supergirl - 04-05-2020



-1




---



red

 = fast mode



pink

 = defense mode



green

 = relaxed mode


---

"Only" 

2676

 posts to go for the boys  
---
RE: Battle of the sexes game - FilipCro125 - 04-05-2020



Woah, samira joined


Ig 1 opponent more 
One word 
Z E R O
---