Welcome to the AgarioForums Slither.io Wikipedia!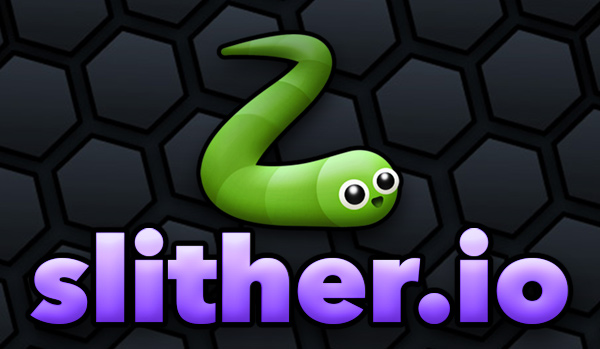 Everything about Slitherio / Slither.io
Slither.io is a raving success online program diversion created by LowTech Enterprises where you control a snake and play with a large amount of online players. The goal is to avoid other snakes, and make your snake growing the largest. Today, Slither.io is owned by moneyclip MiniClip,
Snakes
 

As a player, you spawn as a snake. You control the snake with your mouse, and move around. The goal is to get as large as possible by eating other snakes. There is a twist however! You MUST avoid all other snakes. If you crash into another snake, you have lost the game, and you must restart. Get it? This is also how you will grow large and dominate the realms of slither! You eat other, falure of snakes, that have crashed into others. As they crash, their remainings lay edible for anyone to eat up. Be quick, eat remains of dead snakes, and reach to the TOP..
Currently there are only a couple skins implemented. These vary from blue, red, yellow, green, red, pink and purple colors. You can also choose different colorful variations and also a skin which seemingly fails at an attempt to look like the American flag.
 Length is the most important factor in the game. The length of your snake actually makes you get in the leaderboard! Duh. Your length is displayed on the left side of the screen (corner) and in the leaderboard, when you reach it
Wait Honest, how do i get a larger snake? 
What a great question! To increase your size, you must eat "pellets" or, the dead snake remains of other snakes. Maybe it doesn't make sense when I say this now, but i'm sure it will when you try the game. Yay, Free Slither.io advertisement.
How to play Slither like a
P
R
O
So. You wana take it to the next level huh? Well you've come to the right place. With these tips you're about to read, your snake will grow so large, you'll have all the female snakes crawling after you just to get a tiny bit of your snake mass.
So let's get started!
Step 1: Play fast, play without lagg. These are the most important factors. To play fast, you must react fast, fast instincts, just like a snake. You must put your mindset into the game, and become a snake. For real. You're a snake. Put this into your mind. While you sit on your chair, wiggle your body left and right while you hold your mouse with your right hand.  This has a psychological effect called "Clither" which makes your primal animal behavioural instincts come to life, and increases your awareness by an optimal 37%, mental agility by 28% and physical state of snakeness by 98%.
Combine these skills with the magical  "left click speed boost" and give your snake a speed boost. The speed boost makes your snake go FAST, you will attract dead snakes. Well relatively, that is. In reality, you approach the dead snakes, but from another relative perspective according to einsteins relativity theory, the dead snakes approach you, not you approach the snakes. 
Or like our brother

 @SPAM000 

would say:
Quote:in Mother Russia, snake attracts you.
Q1:

How the F**K are there people reaching INSANE 22 million hiscore? I just faint looking at that number imagining a snake with 22 million mass! Like what the f*** fu** shi* holy bit**es maccaroni.
A1:

This is one of the most wonderful mysteries of the game! Did someone hack/cheat themselves up to such a high score? Is it the developers and $clip miniclip pranking us? The answer is NO. This is legitimate hiscores from real life players achieved throughout the day! Now get this: The larger you are, the easier it is for you to grow. That's right. When you hit 100k mass, you only have to eat a bit more to reach 200k. Even less to reach 400k

Q2:
Slither laggs. It seems there is still like, 500+ people a server which is pretty insane and lags a lot. Does anyone know exactly when this will be fixed so I can finally get bigger than before. Thanks for any responces.
A2:
There's an issue within the core of this matter.
At specific hours every day, there are servers (perhaps all servers?) infested with bots. These are not the kind of bots that go into you, like in Agario, but they are the kind of bots that play against everyone. The thing is, they are very easily recognizable. As a player, you can see how they take non-human decisions. They tend to not eat mass, and if anyone is close to them, they turn on speed boost to make you crash. They play very well, though only with the sizes between 10 to 2k max.
The bots often cause servers to be infested with 500+ people at once. Something which does cause lagg.
I do not know why this happens. It seems to be like it is very organized, the bots come on at specific times in the day. They play well. I can assure you, they are bots. Their names are often just "Alice" "bob" "Hax" "Slitherking" and you know what?
I believe it is Miniclip running these bots. For what reason? Who knows. Possibly to trick their own statistics including more players than there actually is? It might also be an AI experiment $ is running. Basically the more bots you run on more servers, the faster the process to smarten the bots become, progress quickly. So there are hundreds of bots running, and it works like evolution. Only the snakes that survive until X hiscore (large scores) pass their "genes"/code to the next bots. This way, the code changes slightly from each surviving "generation" of snakes, until it has been completely revamped from starting-code to now-code where you have snakes nearly impossible to beat because they play so professionaly. Ask AGF @sgaf about AI, he should know everything about it. 
If you have any questions about the game, post below and it will be answered here!
Thanks. 
---
Strategies coming soon!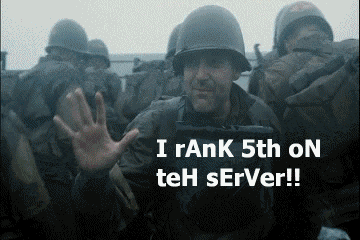 Agar.io real life