---
RE: Battle of the sexes game - Supergirl - 03-21-2019



-1




Battle of the sexes game ... +1200 pages / +12000 replies ... +500000 views  
---
Battle of the sexes game





Score

 : 


   

Girls

: 74


   

Boys

: 10



Winners rounds

 :


  

 1.

 

Supergirl




  

 2. 

Supergirl 




 

  3. 

Squirrel


   4. 

CantRektMe


   5. 

Cuntnugget


   6. 

Fire


   7. 

Squirrel


   8. 

Cuntnugget


   9. 

d-_-b


 10. 

Squirrel


 11. 

Supergirl


 12. 

Supergirl


 13. 

Squirrel


 14. 

Supergirl


 15. 

Squirrel


 16. 

DTricksplit


 17. 

Supergirl


 18. 

Squirrel


 19. 

d-_-b


 20. 

Fire


 21. 

Supergirl


 22. 

Agrendallan


 23. 

Supergirl


 24. 

Supergirl


 25. 

Supergirl


 26. 

Supergirl


 27. 

Supergirl


 28. 

Eqatombe


 29. 

Squirrel


 30. 

Supergirl


 31. 

Conquest


 32. 

Supergirl


 33. 

Squirrel


 34. 

Squirrel


 35. 

Supergirl


 36. 

Squirrel


 37. 

Squirrel


 38. 

Supergirl


 39. 

Supergirl


 40. 

Squirrel


 41. 

Squirrel


 42. 

Supergirl


 43. 

Supergirl


 44. 

Supergirl


 45. 

Squirrel


 46. 

Supergirl


 47. 

Supergirl


 48. 

JellyBelly


 49. 

Supergirl


 50. 

JellyBelly


 51. 

Conquest


 52. 

Eqatombe


 53. 

Squirrel


 54. 

YaGirlBantrr


 55. 

YaGirlBantrr


 56. 

YaGirlBantrr


 57. 

Supergirl


 58. 

Supergirl


 59. 

YaGirlBantrr


 60. 

YaGirlBantrr


 61. 

YaGirlBantrr


 62. 

YaGirlBantrr


 63. 

Supergirl


 64. 

YaGirlBantrr


 65. 

YaGirlBantrr


 66. 

YaGirlBantrr


 67. 

Supergirl


 68. 

YaGirlBantrr


 69. 

Samira


 70. 

Supergirl


 71. 

YaGirlBantrr


 72. 

Samira


 73. 

Samira


 74. 

Supergirl


 75. 

YaGirlBantrr


 76. 

Samira


 77. 

YaGirlBantrr


 78. 

Supergirl


 79. 

Samira


 80. 

YaGirlBantrr


 81. 

Samira


 82. 

Samira


 83. 

FilipCro125


 84. 

Supergirl





Winners overall

 :
   1. 

Supergirl

         31 x
   2. 

Squirrel

           15 x
       

YaGirlBantrr

     15 x
   4. 

Samira

              7 x
   5. 

Conquest

          2 x
       

Cuntnugget

       2 x
       

Eqatombe

         2 x
       

d-_-b

                2 x
       

Fire

                  2 x
       

JellyBelly

          2 x
 11. 

Agrendallan

       1 x
       

CantRektMe

      1 x
       

DTricksplit

         1 x
       

FilipCro125

       1 x


---
Fastest win / round ever: 37 minutes won by the

 

G

irls

 

 

 
---

@

Reaction

  please update, thank you  
 



The 

J O K E R

 will be added soon and works following :

1 

J O K E R

 per team/side per round  
 



If a team/side is on -5 (

Girls

) or 5 (

Boys

) the other team/side can take the 

J O K E R

  
 



It changes the -5 to +5 (for the 

Boys

).
or
It changes the +5 to -5 (for the 

Girls

).

If a team/side miss to use the 

J O K E R

 at -5/+5, the 

J O K E R

 is gone for that team/side  
---
RE: Battle of the sexes game - FilipCro125 - 03-21-2019



0




---
RE: Battle of the sexes game - Supergirl - 03-21-2019



-1




---
RE: Battle of the sexes game - samira - 03-21-2019



-2

 
---
RE: Battle of the sexes game - FilipCro125 - 03-21-2019



-1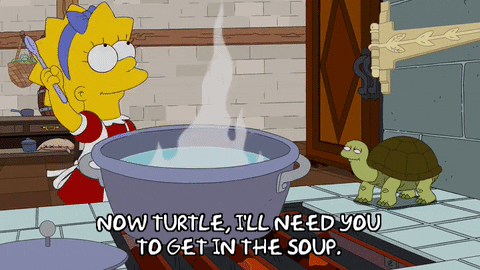 ---
RE: Battle of the sexes game - Supergirl - 03-21-2019



-2




---
RE: Battle of the sexes game - FilipCro125 - 03-21-2019



-1





@samira
u see how dis turtle is biting a cat        (trying to make girls fight each other)
---
RE: Battle of the sexes game - Supergirl - 03-21-2019



-2






The turtle helped the cat about the hair, a totally normal thing for girls 
---
RE: Battle of the sexes game - FilipCro125 - 03-21-2019


Then how about dis
Evil turtle is stealing food
@samira u must avenge dat cat
-1
---
RE: Battle of the sexes game - samira - 03-21-2019


(03-21-2019, 09:27 PM)

Supergirl Wrote: The turtle helped the cat about the hair, a totally normal thing for girls 
  I'm sure she did!!! Just wanted to

help

! 
(03-21-2019, 10:04 PM)

FilipCro125 Wrote:

Then how about dis  


Evil turtle is stealing food



@samira u must avenge dat cat
The cat is

happy

to share food with the poor hungry

cute

little turtle! Look how the cat steps aside so babyturtle can eat!





PS

If you want to see a cat fight you have to try harder


PPS Failed to post a number... Website would not let me!


---